Lawn & Landscaping Services in Phoenix, AZ & Surrounding Cities Like Laveen & Scottsdale
We offer hardscape installation, landscaping, lawn, irrigation, and tree services.
At Divine Design Landscaping, we offer top-notch lawn and landscaping services to residential and commercial properties in Phoenix, Laveen, Scottsdale, AZ, and surrounding cities. Whether you need hardscape installation, lawn care and maintenance, landscaping, irrigation, or tree services - you can trust that our team will work hard to give you nothing less than the best results. Call us today at (602) 769-4564 to schedule any of our services!
---
Hardscape Installation Services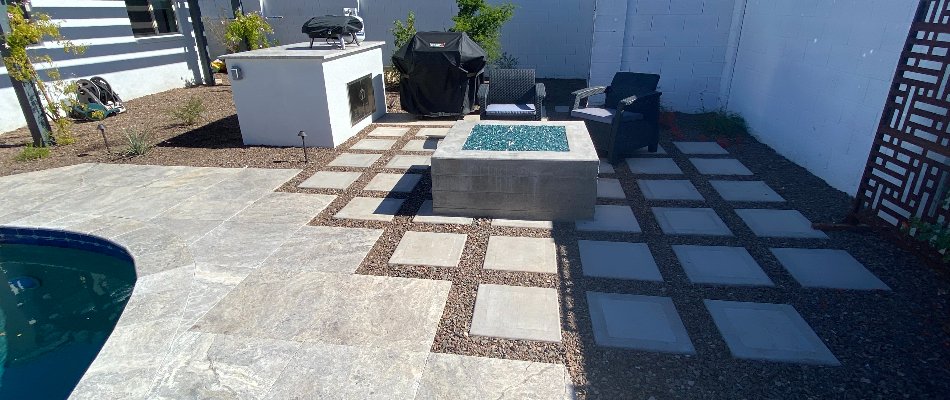 If you want a more functional and stylish outdoor space, look no further than our hardscape installation services! We can design and build a comprehensive selection of hardscape features, including patios, walkways, retaining walls, fire pits, driveways, and more. No matter what you need, you can rest assured that we only use top-of-the-line materials to ensure they stand the test of time.
---
Landscaping Services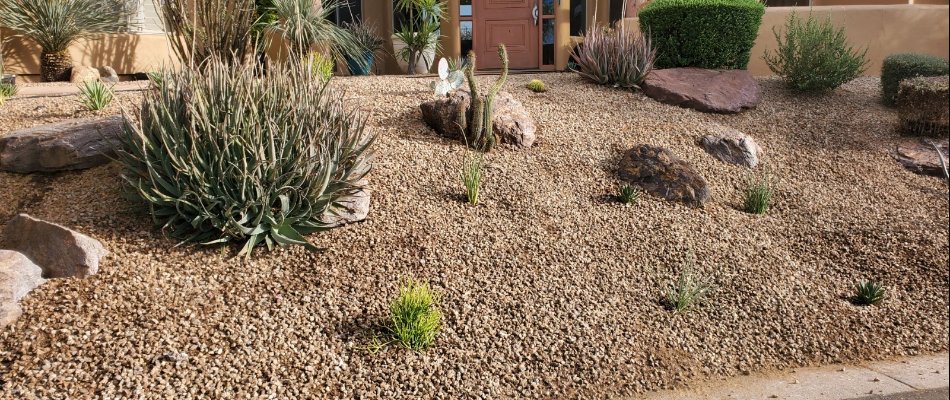 We offer landscaping services to boost your property's curb appeal. For example, we can install new landscape beds or renovate your existing ones, then fill them with your desired plants and annual flowers. Our team can also lay a mulch or rock ground cover to make them stand out even more while keeping them healthy. Additionally, we can illuminate your outdoor space with landscape lighting, create a 2D or 3D design rendering of your next project, and more.
We can install artificial turf so you can reap the benefits of low-maintenance grass that stays green year-round while conserving water!
---
Lawn Services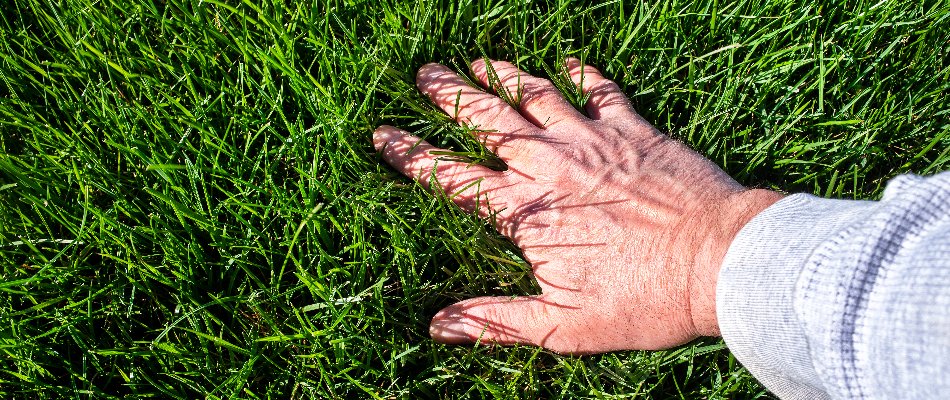 Our comprehensive lawn care and maintenance services are just what you need to keep your grass healthy and looking its best throughout the year. We can nourish your turf whenever it's struggling with fertilizers, combat weeds, aerate it to loosen compacted soil, and perform overseeding to make it thicker. On the other hand, we can also handle routine maintenance to ensure it's manicured and pristine, such as mowing and cleaning up your yard in the spring and fall.
---
Irrigation Services
Your irrigation system is vital for keeping your grass and plants hydrated, so we offer irrigation services to meet your specific needs. Our team can perform repairs to get it up and running again, with some common issues we come across being broken sprinkler heads, leaks, and cracked pipes. We can also install a drip irrigation system for your landscape beds to provide targeted, efficient watering and a sprinkler system to cover your entire lawn.
---
Tree Services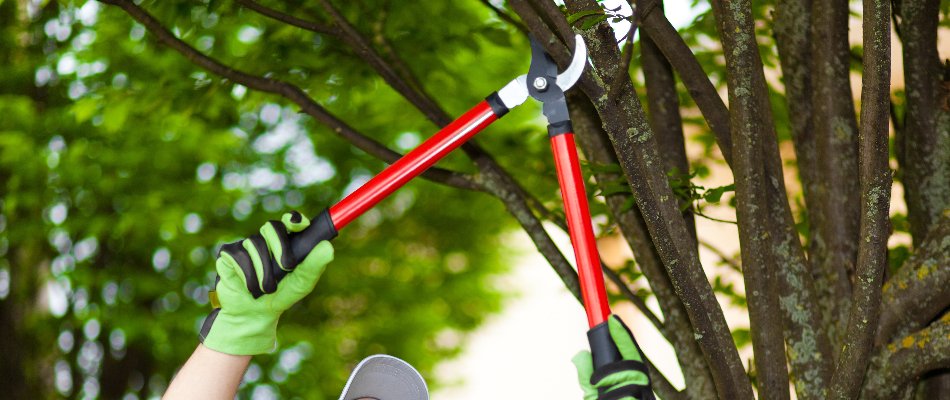 We offer tree services to maintain the tip-top health of your greenery. Our team can fertilize your trees and shrubs, trim and prune them, and protect them from damage-causing diseases and insects. Meanwhile, if there's a tree you no longer want on your property, you can trust us to safely and efficiently remove it. Then, we can grind down the stump afterward so that it doesn't cause problems!
---
Call us today to schedule any of our lawn and landscaping services!
Are you ready to get the most out of your property? If so, we're here to help. At Divine Design Landscaping, we offer a vast array of lawn and landscaping services to help you achieve your goals, whether making your outdoor space more functional, your grass healthier, your landscape more visually appealing, your vegetation well-hydrated, your trees stunning focal points, or anything else. We provide our services to residential and commercial property owners in Phoenix, Laveen, Scottsdale, AZ, and nearby areas. Call us today at (602) 769-4564 to schedule any of our services.