Lawn Fertilization Treatments in Phoenix, Laveen, Scottsdale & Nearby Areas in Arizona
We use nutrient-packed granular lawn fertilizer to keep your grass healthy.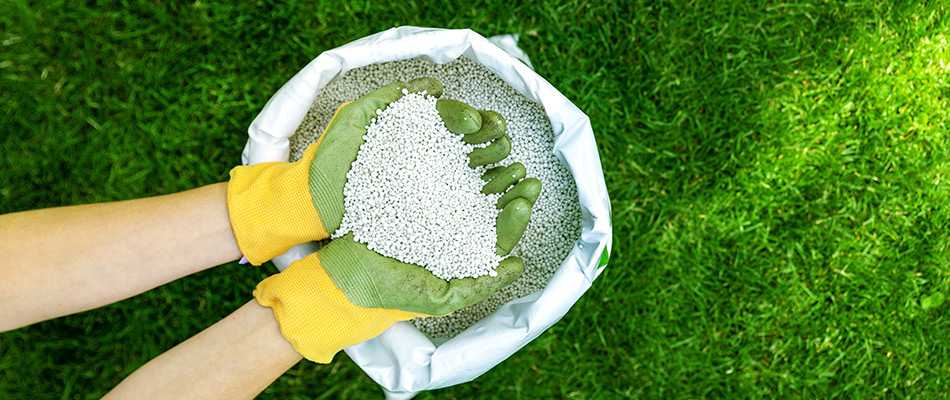 Your grass requires a steady supply of nutrients to flourish throughout the growing season. We can supply your lawn with the nutrients that it needs so that your lawn stays healthy and green. At Divine Design Landscaping, we offer a top-notch lawn fertilization service that is specially tailored to your lawn's needs. If your grass looks like it would benefit from some much-needed TLC, we will visit your property to treat your lawn with our granular fertilizer to give it a nutrient boost. Our granular fertilizer is nutrient-packed and releases gradually to provide your turf with long-lasting nutrition.
You can also sign up for our lime treatments as an add-on to our lawn fertilization service. We will distribute gypsum on your lawn to restore your soil's balanced pH level and ensure your grass can get the best out of our fertilizers and other micronutrients in the soil. If you own a commercial or residential property in Phoenix, Laveen, Scottsdale, AZ, or in a nearby area, we can help you take care of your grass.
---
Our Lawn Fertilization Service Is Tailored to Your Lawn's Needs
Every lawn has different needs, and our fertilization service follows a schedule that is specially tailored to meet the needs of your turf. You can rely on our lawn care pros to come out to your property to apply our lawn fertilizers and give your grass a boost of nutrients when it looks weak and lackluster, no matter the season. This way, your lawn will have nutrients that fuel healthy growth when it needs them the most!
Our lawn care experts have been strengthening lawns since 2012!
---
We use slow-release, granular lawn fertilizers to give you long-term results.
The scorching heat in Arizona can be stressful for your lawn, which means it needs to have a consistent supply of nutrients to remain strong. To ensure your grass has consistent access to vital nutrients, our team uses top-quality granular lawn fertilizers that release slowly. We use this type of lawn fertilizer because it will give you long-term results by keeping your grass nourished over an extended period. What's more, our fertilizers contain essential nutrients that all work to strengthen your lawn, like nitrogen, phosphorus, and potassium.
---
Our Lime Treatments Help Fuel Your Lawn's Growth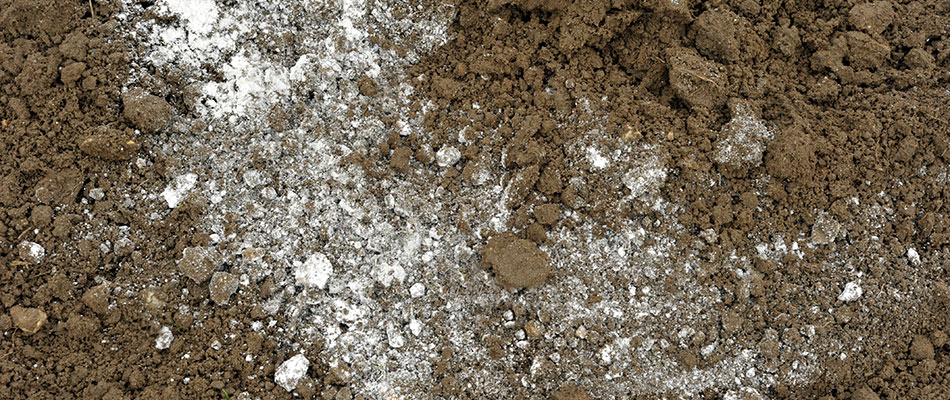 With the arid desert climate in Arizona, lawns often struggle with alkaline soils. This means the soil has a high pH level and the availability of micronutrients in the soil is reduced. Lime treatments help bring the soil pH to its normal range and ensure micronutrients like iron, manganese, and zinc are readily available in the soil. Here at Divine Design Landscaping, we use gypsum to balance your soil's pH levels. Using gypsum also helps fuel your lawn's growth by improving its ability to absorb nutrients. Maximize our fertilizer treatments by asking our team members to add on a lime treatment!
---
Maintain a healthy and robust lawn with our lawn fertilization treatments. Call us today to sign up!
A crucial aspect of lawn care is fertilization, as it ensures your grass is well-fed with vital nutrients that promote healthy growth. Here at Divine Design Landscaping, we offer our lawn fertilization service to commercial and residential properties in Phoenix, Laveen, Scottsdale, AZ, and nearby areas. This service is designed to meet the nourishment needs of your lawn, keeping it healthy and robust throughout the growing season. Give us a call today at (602) 769-4564 to sign up.