Rock ground covers are a great way to add color and texture to your landscape beds. They are also perfect for providing some benefits to your plants and landscape beds such as protecting plants from extreme temperatures, helping to retain moisture in the soil, and helping to prevent weeds from taking over the landscape beds. There are many different types of rocks that you can use in your landscape beds as a ground covering, but there are three common options that we see here in Phoenix, AZ: Madison gold, desert verde, and table mesa brown. Each type of rock is unique in its own way and will add something different to your property. Continue reading this blog to find out more about these 3 common rock ground coverings so you can pick the option that's perfect for your landscape beds.
---
1. Madison Gold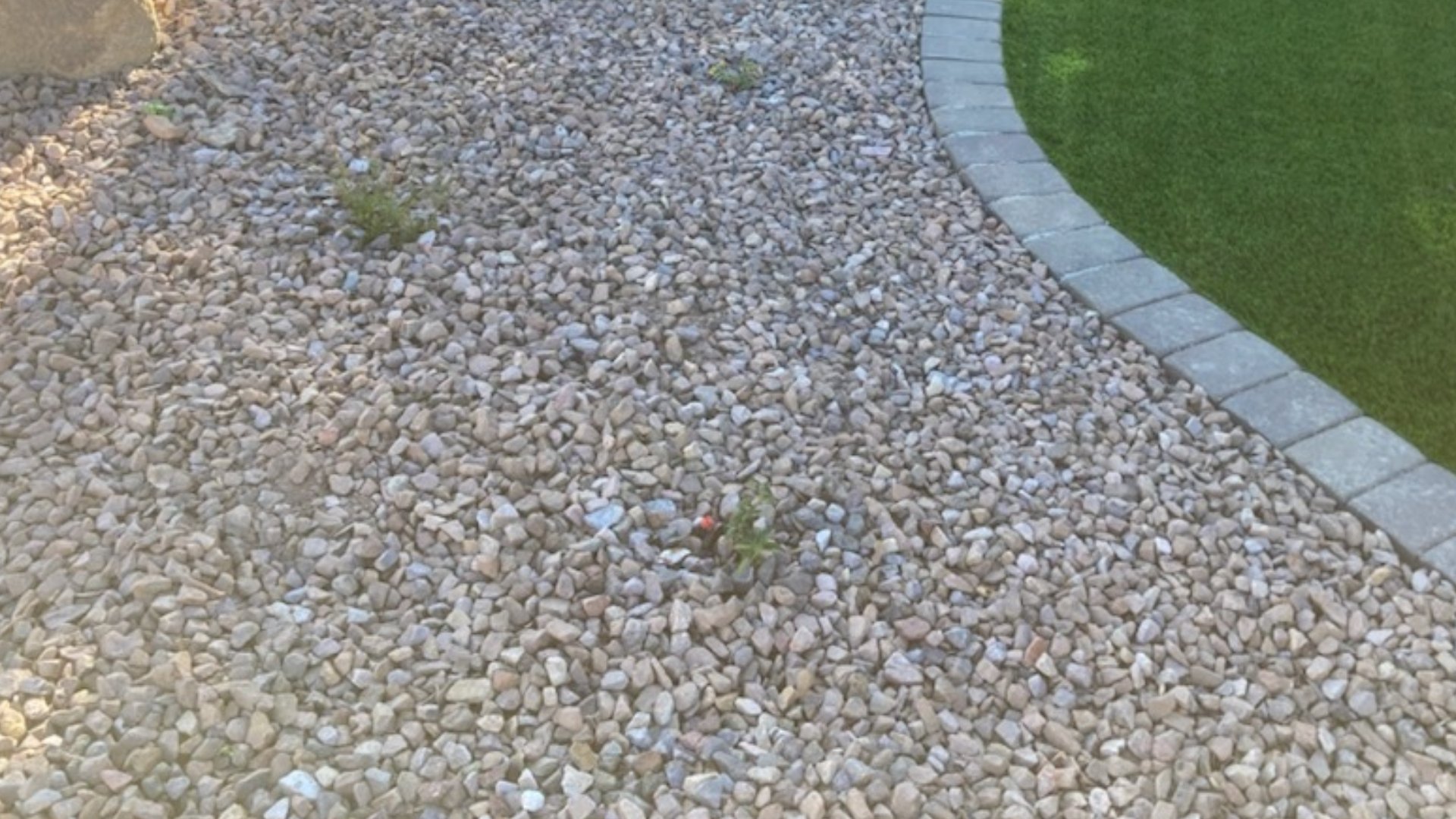 Madison gold is one of the most popular types of rocks to use as a ground covering here in Phoenix, AZ. This type of rock ground covering is a natural stone that is made of granite, which is perfect for our area because it is extremely durable and resistant to weathering. This type of ground covering is available in different sizes, so you can choose an option that works best for your particular needs. This rock ground cover is best used in desert landscapes because it provides a nice contrast between the surrounding plants while still maintaining its natural look.
While rock ground coverings don't decay, they still need to be replenished on occasion because their color can fade over time.
---
2. Desert Verde
Desert verde is another popular type of ground covering that is commonly used in the Phoenix, AZ, area. It is available in numerous color options, from neutral options like gray and tan to various shades of green, allowing you to choose an option that meets your particular needs. Whether you want to go with a color that blends into your existing landscape or would rather go with a color that will make your landscape beds stand out from the rest of your landscape, there's an option for you!
---
3. Table Mesa Brown
Another very popular rock ground cover option that is commonly used in landscape beds throughout the Phoenix, AZ, area is table mesa brown rocks. These types of rocks are available in a variety of different brown hues, making them a great option to use in our area because they complement desert landscapes perfectly! If you have beautiful, colorful plants in your landscape beds, installing a rock ground covering in them using table mesa brown rocks are ideal because they provide an excellent contrast to plants, making them stand out even more!
Don't install ground coverings too close to the base of plants because that can smother them and block them from accessing the resources they need!
---
Give us a call today to schedule our rock installation service.
If you're looking to have a rock ground covering installed in your landscape beds, we are the company to call. At Divine Design Landscaping, we can install rock ground coverings in your landscape beds to enhance their beauty and provide health benefits to your plants. Some of the most popular rock ground covering options that we install are Madison gold rocks, desert verde rocks, and table mesa brown rocks.
We offer our rock installation service to residential and commercial property owners in Phoenix, Laveen, Scottsdale, and throughout the surrounding areas in Arizona. Give us a call today at (602) 769-4564 to schedule our rock installation service! We look forward to working with you to enhance the beauty of your landscape beds.